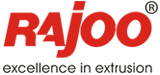 Welcome to Rajoo Engineers
About Us
At Rajoo the metamorphosis was quick. It all began in 1986 and the last 35 years have witnessed the transformation of a modest beginning in a relatively unknown town of Manavadar (Junagadh) in Gujarat to an expansive global footprint with offices in India and overseas with partners world-over. Well-known in global circles as a mature and respected organization with a zeal for quality, price consciousness and latest in extrusion technology, Rajoo comes with the right blend of experience, expertise and excellence.
Market Leadership
With no regional bounds, the company:
Is a market leader in blown film lines, sheet lines and thermoformers in the Indian sub-continent
Is in a position of leadership amongst Asian manufacturers of similar equipment
A sought-after name in global markets – exports accounting to over 50% of sales is indicative. While installations are spread across 60 countries, installations in Germany, Spain and U.K standout as acceptance by the most stringent and developed markets of the world.
With 60% of the business coming from repeat orders, it is a clear indication of the satisfaction levels of existing customers.
Innate Strength
Knowledge, experience, technology assimilation and implementation are skills harboured by the company which result in a number of technology firsts and the ability to suit solutions to regional needs.

Excellence in Extrusion is the origin, path and destination defining solutions offered by the company. Solutions include - the widest range of mono and multilayer blown film lines (up to seven layers), an impressive range of sheet lines (up to five layers), water quenched downward extrusion lines (up to two layers), lines for PE and PS foamed film and sheets (for various standard and special applications) as well as end-to-end thermoforming solutions. Lines for non-woven fabrics and drip irrigation are the most recent additions to the product portfolio. The extrusion lines cover processing of wide range of polymers like LDPE, LLDPE, MDPE, HDPE, PP, EVA; barrier materials like Polyamide, EVOH, Surlyn, elastomers, plastomers; thermoformable materials like PET, PS, PP and including new generation exotic polymers.
Technologies / products categories available include:
Multistation Thermoforming Machine
Extrusion Coating & Lamination Line
Cross Lamination Film Line
Spunbond & Melt Blow Non-Woven Fabric Machine
N 95 Mask Making Machine
Lab Equipments
Mono and multilayer blown films lines
Mono & multilayer sheet lines
Thermoforming & vacuum forming machines
Foam extrusion systems (chemical and physical)
Pipe plants
Drip Irrigation
Skilled and experienced manpower ensure quality in product and after-sales-service.
Looking Forward
To the Rajoo Business Approach, only thing constant being change, the company has constantly looked for avenues to provide the right combination of a diversified product mix so as to create the right solution to suit local needs. The spirit of innovation and adaptation continues to drive the Rajoo growth story.

Wonderpacks merger with the company has created a combined entity that is second to none in India and one of the few globally renowned quality suppliers of end-to-end thermoforming solutions.

All this ensuing, strong growth – far exceeding the market growth; enhanced value for money – newer technology, indigenous solutions, adapting to local needs; a credible organization – valuing customers, suppliers, employees and stakeholder; notwithstanding Excellence in Extrusion.
---
Eyesight of Rajoo Engineers
Vision & Mission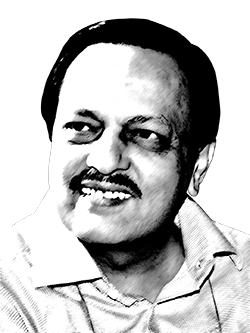 Vision
'To become one of the most trusted and passionate solution providers for plastic extrusion machinery worldwide in the best interest of all the stakeholders, while pursuing ethical business practices'.
---
Mission
'Excellence in Extrusion' on one side is considered as a very well defined vision, however to one and all at Rajoo, the aphorism provides a license to innovate, simply because the word excellence has no static definition, it is relative and continually evolving.

Be it building infrastructure, identifying products and technologies, creating human capital, partnering with companies, its contribution to 'Excellence' is mandatory at Rajoo for any decision to be taken. In specific, for us, keeping a customer and vendor happy is excellence, to innovate technology is excellence, to be a global player in the business of extrusion is excellence, producing a world class equipment in India is excellence, lowering cost of technology is excellence, creating value for the organization is excellence and taking care of the ecology is an activity par excellence. The broader vision thus, is to 'excel'.

The visualization thus is, 'To become one of the most trusted and passionate solution providers for plastic extrusion machinery worldwide in the best interest of all the stakeholders, while pursuing ethical business practices'.

With all this, for Rajoo, 'Excellence in Extrusion' created its yesterday, holds its today and would continue to guide its tomorrow.
The Story
The Chronicle of Rajoo Group
A Tree Called Rajoo
The germination of an idea nurtured by an ideology has resulted in creating one of the most respected and sought-after company in plastic extrusion Rajoo Engineers Limited.

The seed was sown in 1986 at a village named Manavadar, near Junagadh in the state of Gujarat, with the guiding vision of Mr. C. N. Doshi, the founder of Rajoo. A strong understanding of the market, desire to learn and a committed human capital created a strong foundation for this tree to blossom.

No sooner did the manufacturing operations commence, it was recognised as a player with a capacity to revolutionise the extrusion industry in India, so it did. Within a mere 4 years of commencement, the fruits of this tree had crossed the Indian shore to reach Africa, a salute to Indian manufacturing. Very quickly it was understood that to ensure a healthy performance, the soil's fertility needed to increase, and thus the group started investing in R&D at an early stage. Research relating to indigenous manufacturing, identifying and adapting technologies to suit local needs, lowering the cost of product and produce came into existence. Thus, began the journey from 'Performance for Purpose' to 'Excellence in Extrusion'.

The tree continued to blossom, from a dominant player in India to a respected and sought-after company across the globe, Rajoo was looked upon as a 'Responsible Global Organization'. Within 8 years of establishment, came up the state-of-the-art manufacturing facility at Rajkot. Never before did the Asian plastic machinery manufacturing industry witness such stupendous response to an IPO as was witnessed during the Rajoo IPO an oversubscription by 24 times, clearly highlights the far-reaching impact of this tree called 'Rajoo'.

The desire was strong to be recognised as a leader in the extrusion business; the intent was clear to be a responsible, ethical organization; the commitments were firm adding value to customers, stakeholders and employees. As a result, the growth was exponential, beating market growth and trade forecasts. Today, presence in 60 countries; with 50% business from exports; 60% business from repeat customers are figures that speak volumes as the tree continues to blossom with fruits as growing revenues, growing human capital, growing product lines resulting in growing markets.

Wonderpack's merger with the companyto create a combined entity for 'end-to-end thermoforming solutions'; a JV (in Rajkot) with Bausano & Figli S.p.a of Italy, for revolutionising pipe manufacturing technology in India are all recent initiatives that would only further the shade of the tree.

Care for the environment, as a part of the Rajoo CSR initiatives, will only ensure that the grass is green on all sides.
The Board of Directors for Operations
Key Management
C. N. Doshi, Mentor - Guiding Light
Shri Chandrakant N. Doshi - A Doyen of the Indian Plastics Industry

A strong believer of the ethos of Indian manufacturing, he came with a dream, converted it into a conviction, fulfilled it and left us with his vision.

He started his career from State Bank of Saurashtra in a remote village of Gujarat - Manavadar, but was convinced that the ethos of Indian manufacturing alongwith the capabilities harbored by Rajoo would give rise to products that would be world-class, that too aiming at highly regulated European oriented markets. With the success that he met, the world started taking cognizance of Rajoo Engineers, as a company on a mission.
---
R. N. Doshi, Chairman
Mr. R. N. Doshi, co-founder of the Rajoo Group, is very hands-on and responsible for the overall operations of the Group. He comes with over 2 decades of experience in plastic processing, machinery manufacturing and product developments. His astute identification of new technologies and the novel paradigm to control cost without compromise are responsible for the sustained technology and business edge enjoyed by the group. Project execution remains a strong forte of Mr. R. N. Doshi.
---
Khushboo Chandrakant Doshi, Managing Director
Khushboo Chandrakant Doshi, a second generation entrepreneur, joined Rajoo Engineers in 2007 as Head of Marketing and Communications. She is an architect by education and holds a Master's Degree in Industrial Product Design from UK. She is also a Masters in Management for Entrepreneurs from IIM, Ahmedabad and Family Businesses from IIM Bangalore.

Khushboo has cross functional expertise in marketing, corporate branding, PR and Communications strategy. As Product Manager of Rajoo's foam business, she was responsible for introducing this concept for the Company and co- ordinating with the collaborators. At Rajoo, she is also responsible for human capital management, financial management and most important - after sales-service. As Director of the Company, Khushboo is an integral part of the senior management that is leading the company in the next phase of expansion in the global market.
---
Utsav Doshi - JT. Managing Director
Utsav Doshi, a second generation entrepreneur, joined Rajoo Engineers in 2011 as an Engineer Vender Development. He holds a Bachelors Degree in Mechanical Engineering with a Masters in Polymer technology from HTW Aalen University, Germany. Utsav has cross functional expertise in Design and Operations. Utsav is an integral part of the senior management and responsible for entire manufacturing activity at REL.

Utsav Doshi has technical experience to convert market requirements into technical layout, and having thorough knowledge in manufacturing and Plastic Processing.
---
Sunil Jain, Executive Director and President
Having formulated a blueprint for the Rajoo growth story, Mr. Sunil Jain has successfully managed business opportunities as well as challenges with equal aplomb. A strong front of Rajoo to the market, Mr. Sunil Jain is responsible for the significant success achieved by Rajoo in the local and global markets as well as for strong relations that he has created and nurtured with customers, overseas partners and collaborators . The overall marketing, business development efforts, technology sourcing and strategic areas at the corporate level are the responsibility of Mr. Jain. A Mechanical Engineer(from prestigious BITS, Pilani) by qualification, he comes with an experience of over 25 years in the field of plastics and packaging coupled with marketing of plastic extrusion machinery. He also possesses a special ability to motivate team members and get the best possible outcome even under the most demanding market situations.
---
Gaurang Mehta, Vice President Operations
Mr. Gaurang Mehta brings with him over 23 years of experience in Production, Project Management, Quality Management, Maintenance and Service industry. He holds Bachelors degree in Electronics, Masters Degree in TQM and Executive MBA in Operations Management. He has sound knowledge and experience of best practices of lean manufacturing and operational excellence. He possesses necessarily skills in execution of process improvement and overseas projects.
---
Manish Vasavada, Vice President-Sales and Marketing
A seasoned campaigner, Mr. Manish Vasavada comes with close to 2 decades of experience in the capital goods industry. His systematic and sustained approach to marketing has helped Rajoo create a strong position in the market. A qualified Mechanical Engineer, he comes with a unique advantage due to his exposure to different functions of manufacturing as well, like production, operations, planning, supply chain management, purchase etc. A micro-monitoring line function in sales has resulted in this exponential growth for the Group.
---
J. T. Zalavadia, CFO
Financial stability and thorough administrative processes have played a key role in the exponential growth of Rajoo. The prudent control exercised by Mr. J. T. Zalavadia is responsible for this success. Overall financial management, critical function of human resources, efficient administration, Enterprise Resource Planning (ERP)are his focus areas. Ensuring relationships with all stakeholders and looking at wealth creation opportunities are also critical responsibilities of Mr. J. T. Zalavadia.
---
Jinesh Shah - Vice President - International Sales
Jinesh Shah holds a Bachelors in Polymer Engineering & Post Graduated in Business Development.

Jinesh has strong expertise in marketing and sales of capital goods with a proven track record of building strong sustainable business relationships backed by 17 years of experience in the plastics industry. Jinesh is responsible for leading a variety of strategic efforts at Rajoo Engineers including playing a pivotal role in establishing company's short, medium and long-term plans.

Jinesh also serves as a key member of NPD ( New Product Development) advisory committee and is a key contributor to technical research and development of extrusion process and applications.
Building your visions. Creating reality.
Infrastructure
World Class Integrated Facilities
Rajoos state-of-the-art design and manufacturing facilities in sprawling green acres and built-up area of 20,000 sq. mts. are located on the outskirts of Rajkot, Gujarat, one of the most industrious and vibrant states of India, famous for its engineering skills. World-class integrated facilities comprise design office, tool-room, die shop, metal treatment shop, fabrication shop, paint shop, assembly shop and testing shop.
---
Highly Qualified Team
The Company employs over 350 dedicated and motivated employees including 50 qualified engineers from various disciplines. The highly qualified and experienced engineers are at the core of the Research and Development department. The Company's Production, Marketing, Customer Care and Purchase departments are looked after by technocrats. The other commercial functions are manned by professionals of higher caliber and qualifications.
---
Advanced Process Analysis and Customization
Advanced process analysis and simulation software (Flow 2000) for customizing screw and die spiral channel designs based on rheology of specific polymers are employed. IDEAS and UNIGRAPHICS software tools are also used for product engineering and simulation.
---
Shree Yantralaya a tool room
The state-of-the-art tooling zone, Shree Yantralaya goes a long way in ensuring consistently higher accuracy levels in all critical components. Enhanced quality components produced in a controlled air conditioned and dust free environment, with better workmanship, accuracy and quick turnaround are attributes that necessitated this significant investment in Shree Yantralaya which is now the abode for machine tools such as:
Feeler, Taiwan 4 axis CNC Turning Centre
Jyoti, India CNC Turning Centre
Huron France 4 axis Double Column Vertical Machining Centre
Jyoti, India 4 axis Double column vertical machining centre
Huron, France Three Axis High Speed Milling Centre
Heckert CNC Thread Milling Machine
Jyoti, India Three Axis Vertical Milling machining centre
You Ji, Taiwan 4 axis CNC Vertical Turning Lathe
Dardi, China 3 axis water jet cutting machine
Smithson, India Universal Cylindrical grinding machine
DMG Mori 160 FD, Germany 5 axis machining center
DMG Mori 80P, Germany 5 axis machining center
DMG Mori CTX 1250 Gamma, Germany 5 axis machining center
Saporiti Plus 400, Italy 5 axis thread milling machine
Pinnacle, India CNC Surface grinding machine
These machine tools employs precise machining technology to produce extremely high-quality components. Digitally designed complex component are seamlessly transposed to these machine tools directly, eliminating the need for human intervention and related errors.

Shree Yantralaya presents an immaculate approach helping the company refine the scope of Excellence in Extrusion. Access to these latest machining technologies and techniques empowers the company to only further the customer satisfaction to greater heights. Ninety percent of the hot parts and air ring components of the machines built by Rajoo are now CNC machined resulting in higher repeat accuracy, quick turn around time and easy replaceability of components.
---
Shree Yantralaya (Dust free & Air conditioned)
DMU80P duo Block 5-Axis Champion DMG Mori, Japan - X800 , Y1050, Z850, B180, C360
SAPORITI PLUS 400 X 6000 5AXIS CNC THREADER MACHINE SAPORITI , Italy - X400, Y160, Z6000, B40
---
Most Advanced Machine Tools and Operational Techniques
To ensure that the products consistently live up to and in fact, surpass, the performance standards, Rajoo uses the most advanced machine tools and operational techniques available worldwide. Engineering and manufacturing departments are integrated through a digital network to ensure consistency, reliability and system. Like grooved feed bushes, barrels, screws, specialty mixing pins, die components, various kinds of spirals and air-rings are manufactured in-house. Plants with sound engineering basics are built with sculptor s precision, which is accomplished through self-sufficient tool room comprising of CNC Thread Milling Machine, 4-axis vertical machining center, deep hole boring machine, a horizontal honing machine, a gas nitriding furnace and hard chrome plating shop with stringent quality assurance test.
---
In-house Modern Paint Shop
The in-house modern paint shop facility is the first of its kind in the Asian industry. An amply dimensioned shot blasting room and baking oven ensures long life of paint and improves machine aesthetics.
---
Huge and Well-Equipped Assembly Shop
The huge and well equipped 3 different assembly shops are partitioned to accommodate machines of different heights and lengths. Highly skilled craftsman, having experience of more than 25 years, assemble the lines. The machines are tested thoroughly and performance is checked according to customers specifications before dispatch. The testing bay is capable of accommodating several multilayer blown film lines at a time.
---
Ensuring Quality Through Various Processes
The strong integration with polymer suppliers and processors allows the choice of most suitable line for the customers requirement. Various components and assemblies are designed using various computer simulations ensuring quality of the component with stage wise inspection of the components and assemblies using precision inspection tools, jigs and fixtures.
---
Ambiance
To provide a pleasant and hazard-free working environment, with adequate facilities and welfare arrangements, company has successfully completed a Green Field project in approx 20,000 Sq.mt. of area to convert the concrete jungle with old buildings into soft landscaping and lush green gardens for increasing work efficiency of its employees. Also effectively employed renewable energy resources such as solar light and rain water harvesting throughout Rajoos premises. A huge cafeteria with capacity of 130 employees at a time with recreation room is providing stress free working environment to employees.
Partners in Growth
Strategic Partners

Bausano & Figli, Italy
www.bausano.it

Rajoo entered into a Joint Venture with Bausano&Figli, Italy which brought the formation of Rajoo Bausano Extrusion Pvt. Ltd on 26th October 2011. Rajoo successfully capitalized the technology loophole for effective production of PVC pipes and profiles in India. This collaboration will bring indigenous raw material from Bausano & Figli to India which will then take its final shape at the expansive infrastructure of Rajoo Bausano Extrusion Pvt. Ltd- should be brings critical assemblies
---

Kohli Industries
www.kohli.org

With the objective to change the market dynamics for Extrusion Coating and Lamination Machines, Rajoo Engineers joined hands with Kohli Industries. Kohli Industries comes with an experience of more than 47 years playing a leading role in the world to manufacture: Rotogravure Printing Presses, Solvent and Solvent-less & Combi Lamination Machines, Slitter Rewinders and Inspection Winders. With the ability to offer efficient and well-designed machines as well as an emphasis on customer care, Kohli has witnessed exponential growth. As of 2018, Kohli has successfully installed more than 1500 machines in over 30 countries.

This alliance will provide unparalleled expertise, technology and service to the flexible packaging industry.
---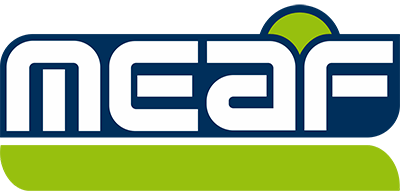 Rajoo Meaf
www.meaf.nl

The constant industry interaction alongwith a comprehension of the changing needs drove Rajoo to look for a consolidated and contemporary solution to position itself as a-one-stop-solution provider as regards sheet extrusion with inline / offline thermoforming. Such a desire formed the basis of a technical collaboration with MEAF Machines B.V. of Netherlands, a globally acclaimed company in the business of sheet extrusion equipment and thermoforming machinery since 1947.
---
Rajoo at a Glance
Global Presence
World - The Marketplace
It took a mere 48 months since inception for Rajoo to flap its wings and create a flutter in the global plastic extrusion machinery market. This journey began in Africa in 1990 and today, over 60 countries have benefitted using the Rajoo solutions making India proud.

High in quality and still higher on value for money, the machines from Rajoo come with the stringent CE marking, go through stringent quality checks as per the global industry standards as well as the rigorous in-house protocols developed and perfected over the last decades.

The growing bright red Rajoo Spots dot the world map, clearly signaling the wide and growing acceptance of the brand Rajoo world over. Repeat customers are always considered as the most valid indicator for customer satisfaction. For Rajoo close to 50 % of its business in India and overseas comesfrom existing customers a significant endorsement to its product, technology, quality, price, support and business processes. A staggering 50% of its business comes from exports.

With every installation important and every market an opportunity, but supply to the developed and stringent markets of Germany, U.K. and U.S.A. has propelled Rajoo in the global league of quality manufacturers of extrusion machinery.a salute to the ethos of quality Indian manufacturing.
---
Algeria

Angola

Argentina

Bahrain

Bangladesh

Botswana

Burkina Faso

Burma

Cameroon

Colombia

Congo

Dubai

Ecuador

Egypt

England

Germany
Ghana

Hongkong

India

Iran

Ivory Coast

Japan

Jordan

Kenya

Kuwait

Latvia

Lesotho

Liberia

Malawi

Malaysia

Mexico
Myanmar

Nepal

Nigeria

Sultanate of Oman

Pakistan

Philippines

Qatar

Russia

Saudi Arabia

Senegal

Sierra Leone

Singapore

South Africa

Spain

Srilanka
Sudan

Syria

Tanzania

Thailand

Tunisia

Turkey

Turkmenistan

Ukraine

United Arab Emirates

Uganda

United Kingdom

United State of America

Vietnam

Zambia

Zimbabwe
Giving Members a Voice
Memberships
| Name of the Organization/Institute/Industry | Abbreviation |
| --- | --- |
| School of Packaging & Packaging Technology Center | SIES |
| All India Plastic Industries Association | AIPIA |
| All India Plastic Manufacturer's Association | AIPMA |
| Andhra Pradesh Plastics Manufacturer's Association | APPMA |
| Engineering Export Promotion Council | EEPC |
| Flexible Packaging Entrepreneur's Welfare Association | FPEWA |
| Gujarat State Plastics Mfrs.Association | GSPMA |
| Indian Machine Tool Manufacturers'Association | IMTMA |
| Indian Plastics Federation | IPF |
| Institute of Packaging Machinery Manufacturer of India(IPMMI) | IPMMI |
| Organization Of Plastics Processors of India | OPPI |
| Plastic Machinery Manufacturers' Association of India | PMMAI |
| Plastic Manufacturers' Association Rajasthan | PMAR |
| Plastic Manufacturers'Association Madurai | PMAM-PLASMA |
| Plastindia Foundation | |
| Rajkot Chamber of Commerce | RCC |
| Saurashtra Plastics Manufacturer's Association | SPMA |
| Shapar- Veraval Industrial Association | |
| Society of Plastics Engineers | SPE |
| Tamil Nadu Plastics Manufacturers' Association | TPMA |
| Rajkot Chamber of Commerce and Industry | RCCI |
| Rajkot Plastic Association | RPA |
Code of Ethics
Code of Conduct of Director
Terms of appointment of Independent Director of Rajoo Engineers Limited (the Company)
I am pleased to inform you that the Nomination and Remuneration Committee and the Board of Directors of the Company (the Board), have appointed you as a Non-Executive Independent Director (NE-ID) of the Company effective ..........., in terms of the approval of shareholders, at the Annual General Meeting held on .............. and the applicable provisions of the Companies Act 2013 (the Act 2013) and the Listing Agreement with the Stock Exchanges.
---
Terms of office:
The term of your Independent Director (ID) is for a period of five consecutive years, from the conclusion of the annual general meeting held on ............., subject to the provisions of the Companies Act, 2013 and the Articles of Association of the Company, as amended, from time to time, particularly regarding appointment, fees, expenses, retirement, disqualification and removal of directors;
You are aware that no person shall hold office as a Director, including alternate Directorship, in more than 20 companies at the same time; Provided that the maximum number of public companies in which a person can be appointed as adirector shall not exceed 10. We hope that this appointment will be within these limits;
You can serve for not more than two terms of consecutive five years each on the Board and before your second term commences, the Company will have to seek approval of the shareholders by way of a special resolution, on the expiry of the first term of five consecutive years;
You can serve for not more than two terms of consecutive five years each on the Board and before your second term commences, the Company will have to seek approval of the shareholders by way of a special resolution, on the expiry of the first term of five consecutive years;
This directorship is not subject to retirement by rotation during the term, as per the relevant provisions of the Act 2013;
In case, you may have to resign your directorship in the Company for any reason or pursuant to any of the provisions of the Act 2013 or any of the applicable Law or the Articles of Association of the Company or you may be required to vacate the office of directorship, it can be done at any time by you giving a letter of resignation. While forwarding your intention to resign or not to seek re-appointment, it will be preferable if you give the Chairman reasonable time so that the Company can plan suitable succession to the Board;
The performance of an ID will be reviewed during his tenure with the Company, in accordance with the processes agreed by the board, from time to time and you will participate in such reviews.
Sed ut perspiciatis unde omnis iste natus
Milestones
2021

First time in India , LAMEX - Extrusion Coating & Lamination line running at 350 mt /hr was showcased live from our customer M/s Balaji Multiflex Pvt. Ltd -Rajkot on July 29, 2021

Introduced LAMEX-R series of extrusion coating and lamination lines for the raffia industry are designed for absolute ease of operation and high quality coating on flat / tubular HDPE / PP woven fabric with suitable back to back print registration control and are available in a host of configurations to suit individual customer's requirements.

2020

Introduced FABREX – Melt Blown Fabric Making Machine

Launched MASCON - Automatic N-95 Mask Making Machine to produce various types of Masks like N 95 (with valve & without valve).

2019

Joined hands with Kohli Industries to create a formidable alliance to build and maintain one of the most advanced and versatile Extrusion Coating and Lamination machines. Also appointed Multigraph for promoting these machines pan India.

2018

Launch a skill development hub Rajoo Innovation Centre for the plastics extrusion industry (a first in Asia)

Launched HEPTAFOIL - Seven Layer Co-extruded Blown Film Line in Plast India-2018 and demonstrated through Virtual Reality(VR)

Launched Lamex Extrusion Coating & Lamination Line to meet the needs of the flexible packaging industry

2016

Introduced PENTAFOIL five layer POD blown film line to re-define application segments and demonstrated live @ K-2016

2015

Launched Asia's first ever WPC line with 70% sawdust processibility

Developed Asia's first ever and Rajoo's 21st five layer blown film line with elevated air ring and displaying at PlastIndia

Launched Asia's first ever most highest output sheet extrusion system amongst its class of lines & displaying at PlastIndia

Launched tilting mould Thermoforming with stacking, counting and packing solution, christened DISPOTILT

2014

Launched Two extruder three layer blown film line to meet highly competitive market of bag making, christened MULTIFOILLite

Launched Drip irrigation pipe plant for flat dripper and became India's largest supplier

2013

India's first ever live demonstrations of cPVC Twin screw pipe plant with 250 kg/hr having pipe OD ranging from 250 - 500mm, christened

Our Mentor
Mr. C N Doshi awarded
1. With Life time Achievement Award in recognition of his contribution to the innovation in plastics processing machinery segment and to the global plastic fraternity

2. For Excellent contribution to polymer industry in recognition of his outstanding contribution to plastics machinery industry by IPI

Developed Asia's first ever smallest 5 layer sheet line, displayed at K, Germany & awarded by IPMMI

Exported India's first ever twin screw PVC pipe Plant, OD ranging from 250-500mm; with Maximum Output 1100kg/hr to Malawi

2012

Launched Drip irrigation pipe plant for round dripper, christened DRIPEX

Developed Asia's first ever 65mm sheetline extruder for 180kg/hr output

Developed world's first smallest 3 layer blown film line, christened LABEX

Launched and displayed first ever fully automatic Hybrid 5 layer blown film and displayed at Pastindia

Developed CSD (Cylindrical Spiral Die) die head with rheologically optimized melt flow path for blown film line

2011

Supplied Asia's First CE Compliance 7 Layer Fully Automatic Blown Film Line to Turkey

Developed India's first ever PP non woven fabric making machine christened FABREX

2010

Wonderpack Merger : A Unified Approach for the benefit of the thermoforming Industry

Rajoo Engineers JV with Bausano of Italy : plastic pipe manufacturing industry

2009

Vacuum forming machine with mould : model RECR 7086 XPS received and award Machinery for packaging operations from IPMMI IMDIR 2009.

2008

Developed World's first ever four extruder five layer blown film and sheet extrusion system for Laboratory of Reliance industries

Launched India's first PS foam extrusion line and vacuum forming machine and exported to Ghana

Developed Asia's first ever four extruder five layer barrier sheet extrusion system with Unitilt polishing roll stack assembly

2007

Entered into technical collaboration with Commodore Inc. USA for manufacture of XPS sheet line and thermoformer.

2006

Developed Asia's first seven layer blown film line incorporating Conical Spiral Stack(INCOIS) die

Developed Asia's first three layer wide width blown film line incorporating die dia 1200 mm and 4000 mm LFW with maximum output is 1200 kg/hr

Developed Asia's first ever 2000mm width physically foam sheet line

2005

Developed Asia's first resin sack three layer blown film line and exported to Iran

Developed Asia's first seven layer blown film line and exported to Columbia

2004

Awarded with GUJARAT GAURAV AWARD for its outstanding contributions to the plastic industry

Developed a CE compliance high output sheet line for processing rPET with 700 kg/hr and exported to germany

Became a STAR EXPORT HOUSE recognised by Government of India

Developed and supplied Asia's first sheet line for physically foamed PE sheets using carbon dioxide as blowing agent

2003

Launched Asia's highest output 3 layer blown film line with stack die(UCD) during Plastindia

Awarded Export Excellence Certificate from Engineering Export Promotion Council of India in recognition of highest exports during the year

Asia's first 2 layer PPTQ film plant - 150 kg/hour

2002

Introduced India's first Electro-hydro-pneumatic plug-assist thermoformer with in-mould cutting for PP & PS containers

2001

Introduced world's highest output TQPP downward extrusion blown film line at Plastivision 2002, christened AQUAFLEX.

2000

Launched the India's first ever sheet line for PET at Plastindia

5 layer stack die (UCD) with horizontal spirals - first time in Asia & 4th in the world

1999

Rajoo Engineers Limited became an ISO 9001 certified company with further improved the Quality Management Systems. The Company has now graduated to ISO 9001:2000.

1998

Rajoo made a break-through and introduced its first plug assist, roll fed thermoforming machine, christened DISPOCON

1997

Introduced Internal Bubble Cooling(IBC) System for blown film lines

1996

Exported country's first CE marked machine to the European market

1995

Introduced the first indigenously designed wide width blown film line for a lay-flat width of 3000 mm, christened MULTIFOIL

Introduced the first indigenously designed extruder incorporating grooved feed bush, barrier screw and cross-hole mixing section

1994

Introduced the first ever indigenously designed and developed Oscillating Haul-off System for blown film lines and displayed at Plastindia 1994.

Begun operation at Rajkot. Entered into a technical collaboration with a British Company. went public and the issue was over subscribed by nearly 24 times

1992

Rajoo introduced India's first ever Foamed PVC profile line and delivered to the pioneer in this field, M/S Trio Polymers, Junagadh

1991

Introduced the first Indian co-extrusion feed block for multilayer sheet line

1990

Launched the first ever blown film line to manufacture chemically foamed PE films

Launched Asia's first ever EPE wad chemically foamed sheet line, christened FOMEX

Made an entry into the International market with maiden export of a blown film line to Tanzania

1989

Launched the first ever sheetline for HIPS, christened LAMINA

1988

Launched monolayer blown film line, christened FOILEX

Ventured into the manufacture of blown film lines and delivered first PPTQ blown film line.

1986

Commenced business as Rajoo Engineers Pvt. Ltd. at Manavadar, a small village in Junagadh Dist. to manufacture mechanical cutting-sealing machines
Accomplishments
Awards & Achievements
Year 2019
Year 2018
Year 2017
Year 2016
Year 2015
Year 2013
Year 2011
Year 2010
Year 2004
Year 2003
Year 2018
DSIR Certification
The Company received the 'DSIR' (Government of India) certification for its in-house R&D center named as 'Rajoo Innovation Centre
Rajoo Engineers' R&D center is dedicated to its customers with the objective of offering total and customized solutions to their clients in the field of packaging.
---
7th March, 2018
Rajoo Engineers Limited is felicitated as one of The Best Plastics & Polymers Brands By The Economic Times Polymers on 7th March, 2018 in Mumbai.
A tribute to the founder - Shree Chandrakant N. Doshi. Splendid dedication of Rajoo employees.
Thanks to all the stakeholders for their unstinted support.
---
February 7, 2018
Khushboo chandrakant Doshi was Felicitated with the Plasticon award as a Best Performing Female entrepreneur by Plast India foundation on February 7, 2018 in Gandhinagar
Year 2017
As Runner Up for 7th National Award for Technology Innovation in Petro Chemicals & Down Steamplastics Processing Industry (2016-17)
---
1st March, 2017
On 1st March, 2017, Citation presented in recognition of the contribution to technology innovation in the category of Innovation of Polymer Processing Machinery & Equipments for the Innovation in Woodplex - WPC Profile & Board Line " as Runner Up for 7th National Award for Technology Innovation in Petro Chemicals & Down Steam plastics Processing Industry (2016-17)
---
8th April, 2017
CNBC BAJAR & AKILA recognizes Rajoo Engineers for The Saurashtra Ratna Award in the category of "Struggle to Success to Story" The Award is bestowed on 8th April,2017 by Shree.Vijay Rupani, Hon.Chief Minister of Gujarat
Year 2016
20th January, 2016
Rajoo Engineers is recognized for as a Joint Runner up of 6th National Award for technology innovation in petrochemicals & downstream plastics Processing Industry (2015-16) for its contribution to technology innovation in the category of innovation of polymer processing machinery and equipment - Rajoos Tilting Mould Thermoformer-Dispotilt.

The Award is bestowed on 20th January by Mr.Ananth Kumar, Hon.Minister of Chemical & Fertilizers, Government of India.
Year 2013
29th & 30th August, 2013
Late Shri Chandrakant N. Doshi awarded Lifetime Achievement Award in recognition of his contribution to the innovations in Plastics Processing machinery segment and to the global plastics fraternity by the CPMA & Elite Plus in the 2nd Speciality Films & Flexible Packaging Global Conference - 2013 held on 29th & 30th August in Mumbai.
---
8th June, 2013
Late Shri C.N.Doshi awarded Indian Plastic Institute Award for excellent contribution to Polymer Industry in recognition of his outstanding contribution to Plastics Machinery Industry presented on 8th June,2013 at Mumbai.
Year 2011
23rd March, 2012
Recognition of excellence for "Three Layer Lab-Line - LabEX Machine" in the category of "Machinery for Package Conversion" Presented at Mumbai on 23rd March 2012
Year 2010
Vacuum forming machine with mould: model RECR 7086 XPS received an award in "Machinery for packing operations" from IPMMI IMDIR 2009
Year 2004
"Gujarat Gaurav Award" for outstanding contributions to the plastic industry by Government of Gujarat
Year 2003
"Export Excellence Certificate" received from Engineering Export Promotion Council of India in recognition of highest exports during the year.