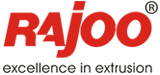 Explore new opportunities
Current Openings
A Sound knowledge base, innovative thinking, self-motivation, commitment, high customer orientation, interpersonal effectiveness & ability to influence others are pre-requisites for any aspirant.

An excellent academic record is a must as is an exemplary track record with all current and previous organizations.

If technical depth, breadth of exposure and career growth is what you are looking for,invites you to design your career with us.
Engineer - Design - Rajkot
Engineer – Purchase - Rajkot
Engineer - Vendor Development - Rajkot
Engineer - Sales
Safety Officer - Rajkot
Manager TTC - Rajkot
Sr. Engineer - Design - Rajkot
Sr. Engineer/ Assistant Manager - Purchase - Rajkot
Officer Dispatch - Rajkot
Engineer - Design - Rajkot
Job Title

Engineer - Design

Department

Design

Job Description

To create 3D model as per TL instructions.
Prepare the drawings given by TL as per priority.
Prepare the assembly drawing (concept GA) and get an approval from TL & manager.
Prepare the DN as per approved BOM and take an approval of TL and Manager on it.
Get a scan and photocopy of all approved drawing, BOM, DN and distribute to planning dept.
Filling of master copy in respective files.
Issue scanned copy of drawing to tool crib (soft copy).
Soft copy of DN to be send (email) to respective planning HOD.
Follow all the ISO procedure and compliances.
Follow 5s activity and other departmental procedure.
Maintain project related document in softcopy (3D model, drafting etc.…)

Qualification

Diploma / BE in Mechanical

Skills Required

Sap Knowledge, Solid Edge, Solid Works

Experience

2 to 6 years

Location

Rajkot

No. of Positions

5

Apply Now
Engineer – Purchase - Rajkot
Job Title

Engineer – Purchase

Department

Purchase

Job Description

Understand warranty, guarantee and terms of after sales service of each supplier.
Send rejection note (within 8 working hours) to supplier for rejected items and maintain the daily register for the same.
Ensure free replacement of the part which is being failed within warranty or rejected by QCA.
Communicate customer complain to supplier and get replacement / service and intimate to Customer care Department.
Get quotation of various bought our part upon request from Customer care Dept.
Generate PO for spares and take follow up for faster delivery.
Asst. Sr. Executive Purchase to analyses performance of suppliers and subcontractors to ensure that the company continues to use those providing the best service.
Compile and maintain records of following in given format:
QC Rejection
Customer Complain
Spare requirement

Qualification

Diplom or BE in Mechnical

Skills Required

Negotiations, SAP

Experience

2 to 7 Years

Location

Rajkot

No. of Positions

2

Apply Now
Engineer – Purchase - Rajkot
Job Title

Engineer - Vendor Development

Department

Vendor Development

Job Description

Cost quality and timely delivery of all sub contracted components and also the components on job work basis.
Safe and secure movement of controlled copies of drawing of sub contracted and job work components.
Calculation of engineering cost of component, Negotiations with vendor and commercial aspects of purchase and job work activities.
Issue of purchase order for sub contracted components and also the issue of job work order and material along with drawings related to both.
Delivery Challans invoices and excise forms should always accompany the material and GRN inspection report, invoice and other relevant documents should be checked by vendor development department and should be forwarded to the related departments.
To update HOD with Shortage list daily.
Every incoming material received from vendor & job works so shortage list updated against GRN.
To maintain ISO documents periodically.
Maintain register of rejection material received from Q.A. department.
Inspection & intimation issue to Q.A. department through mail.
Preparing list of spare SMO and spare order issue to related vendor.

Qualification

Diplom or BE in Mechnical

Skills Required

Sub Contracting , Costing

Experience

2 to 5 Years

Location

Rajkot

No. of Positions

2

Apply Now
Engineer- Sales
Job Title

Engineer - Sales

Department

Sales

Job Description

The position will be responsible for generating business in the assigned region as also enhance brand image and customer satisfaction.
Plan and prioritize personal sales activities and customer/prospect contact towards achieving agreed business aims, including costs and sales - especially managing personal time and productivity.
Retain and develop existing and new customers through appropriate propositions and ethical sales methods, and relevant internal liaison, to optimize quality of service, business growth, and customer satisfaction.
To develop and maintain cordial and mutually advantageous relationship with:

Ancillary equipment manufacturers in assigned region
Raw material suppliers and manufacturers in assigned region
Other project consultants in assigned region
Opinion builders in target assigned market
Dignitaries of various trade and industry associations in assigned region
Large consumer's products – influencers (e.g. FMCG companies, organized retail chains etc.) in assigned region

To be in constant touch with industry through internet, mail and telephonic communication and through personal visits and gather the market intelligence and prepare a comprehensive report and submit to Regional Sales Manager:

Major events, executive change, and product developments undertaken by competitors
Pricing strategies of competition
Major projects in the offing
Major changes in competitors' set-up etc.
Major exports by competitors from India
New polymer producing capacities coming up
Gauge market trends for the future
Major raw material pricing and availability

To pay personal courtesy visits regularly (periodically) to:

Existing customers
Competitors customers
Lost prospects
Opinion builders – industry leaders
Major processors and converters
Raw material / additive / master-batch manufacturers and/or their consignee stockists and traders
Regional association dignitaries
Large consumers of extruded finished products
Ancillary equipment manufacturers
Plastics and project consultants
SIDBI and similar industrial/project loan providers.
Colleges and institutes conducting plastics related courses.

Communicate, liaise, and negotiate internally and externally using appropriate methods to facilitate the development of business and sustainable relationships.
Maintain and develop computerized precise contact details data base for customers, prospects, enquiries, and leads and other industry horizontal and verticals and update relevant information in these data base as and when required.
This position is absolutely responsible for 100% retention of existing customers in the assigned region.
This position is responsible for liaising with customers and co-ordinate with service department for all after-sale-service requirements of customers.
Plan and carry out courtesy calls, one-to-one sales activities to agreed budgets, sales volumes, values, product mix and timescales.
Respond and follow up sales enquiries promptly using appropriate methods, convert them into profitable business opportunities, collect advance and complete order formalities as per commercial guidelines issued from time to time.
Comply with commercial guidelines and sales procedures and various instructions issued by superior from time to time.
Collect advance and balance payment, any due payment towards supply of spares or service, tax declaration form, transport forms, excise registrations numbers, PAN, TIN, from customer as per commercial guidelines.
Keep manufacturing department updated from time to time about customer project status and ensure timely delivery to customer as also timely lifting of readied machine by customer.
Report all sales activities and provide relevant management information to Regional Sales Manager as defined by company in various guidelines and circulars issued from time to time.
Liaise and attend meetings for non-sales functions of the company whenever required to aid business and organizational development.
Recommend and participate actively in all regional exhibitions related to our industry.
Maintain an awareness of developments in sales techniques and technology. Get trained accordingly to ensure that the company maintains and develops competitive position.
Monitor the sales performance of competitors and recommend to Regional Sales Manager to ensure that the company maintains and develops competitive position.

Qualification

Diploma or BE in Mechnical

Skills Required

Sales, Business Development, Negotiation

Experience

Location

Rajkot, Banglore, Ahmedabad, Noida

No. of Positions

4

Apply Now
Safety Officer - Rajkot
Job Title

Safety Officer

Department

Safety

Job Description

Define health & safety policy, procedures, guidelines and instructions in line with ISO 45001 and enforce it throughout the organization.
Comply with all legal requirements related to health and safety.
Conduct HIRA & Aspect impact assessment and update it periodically.
Conduct periodic safety Audits, identify gaps and work with responsible functions for corrective and preventive actions.
Conduct routine workplace safety inspections to identify potential hazards and unsafe conditions, observe that all employees are following safety procedures while on the job.
Record and analyze accidents and near-miss, take corrective & preventive actions to avoid its recurrence, submit documents regarding the incident & report to Management.
Providing training to employees on Safety practices and standards and create safe working culture and mind set.
Define, implement and maintain emergency preparedness and response plan.
Conduct safety committee meetings regularly, define and monitor actions and its effectiveness.
Ensure that all PPEs, machines, tools and equipment are adequate and safe for use.
Conduct mock drills and exercises to manage emergency situations.
Ensure that all fire and safety equipment, lifting equipment, pressure vessels and hazardous equipment are maintained, periodically inspected and calibrated as necessary.
Conduct HSE review meetings, prepare minutes, monitor actions and report to Management.
Provide safety induction to new joiners.
Define and maintain work permit system to ensure that outsiders are following safety guidelines and procedure while working.
Organize campaigns, competitions, contests & other activity to educate and motivate employees to create awareness and maintain interest.
Display Safety signage & posters on factory premises for creating awareness among the workers.

Qualification

B.Tech/B.E. in Any Specialization, Diploma in Any Specialization

Skills Required

Safety

Experience

2 to 3 years

Location

Rajkot

No. of Positions

1

Apply Now
Manager TTC - Rajkot
Job Title

Manager TTC

Department

Customer Support

Job Description

Providing help and technical assistance to customers, during guarantee period and thereafter providing paid services as per after sale service policy.
Providing help to sales staff during technical discussions with customer and as and when required.
Communicating courteously with customers through telephone, email or any other means. Investigating and solving customers' problems (these may be more complex or long-standing problems that have been attempted by customer service assistants).
Keeping accurate records of discussions or correspondence with customers in the system.
Producing written information for customers, often involving machine manual, processing guideline and trouble-shooting guide line, product / machine literature.
Coordinating stores and account managers for timely dispatch of spares to our customers as per their requirement.
Courtesy visit to customers.
Analyzing service report generated from service engineers visit and take further necessary action, if required to close the complaint.
Developing customer service policies and standards for effective after sale services.
To recruit and retain team members.
Training and grooming service team to deliver a high standard of customer service. Ensure proper time, man/machine and spares availability at site and instruct Service engineers about the machine and type of work to be attended before they visit the site.
Leading and supervising a team of customer service team.
Learning about organization's products or services and keeping up to date with any changes.
Keeping ahead of developments in customer service by reading relevant journals, going to meetings and attending courses.
Developing spares management policy and implementation.
Manage the spares supply activities like quotation, manufacturing, spare stocks, payment, and dispatch as per policy within predefined time frame.
Monthly reports of spares handling which includes dispatched, pending or cancelled spare orders.
Timely verification of deferent types of reports provided by the subordinates form SFDC.
To analyze various service reports received from the field engineers and take necessary actions in consultation with superiors, if required.
To receive and analyze Daily Activity Report from field staff and take necessary actions and correspondingly guide the field staff during customer calls.
Following reports to be submitted to the superiors:

Update Executive Director regarding customer complaint and status on periodical basis.
Monthly customer complaint report and analysis of complaint.
Strategic decision/ management approval for critical issues/complaint.
Replacement/returnable things record and follow up.
Deputed engineer's daily activity report.
To maintain Complaints register in SFDC

Customer relations visit in liaison with respective RSM's & approval of VP – Mktg.
Coordinating collection of spares related pending C-forms and out-standings, if any.
Grooming Service Engineers on Business Etiquettes, as they are part of marketing team & in direct contact with customers.

Qualification

Diploma/ BE – Plastic

Skills Required

Production & Troubleshooting experience of Extrusion Coating and Lamination machine. Should have experience of handling customer complaints

Experience

10 to 12 years

Location

Rajkot

No. of Positions

1

Apply Now
Sr. Engineer - Design - Rajkot
Job Title

Sr. Engineer - Design

Department

Design

Job Description

Prepare Design Concept of assemblies and plants. Concept design should be efficient, reliable and easy to manufacture & maintenance.
Prepare Design Calculation Sheet, so we can optimize design in all aspects.
Prepare and issue error free design and drawing for the parts and assemblies for as per Design Plan or as advised by HOD within the specified time limits.
Understand the product range of our company by their specifications, features, contents and functions.
Attend other depts (service/marketing/manufacturing/any user of design output), related to technical assistance, problems, newer drawings, etc.
To remain in touch with Engineer releasing Project BOMs and standard BOMs for revisions and updating in the project / standard BOMs.
Improve design and engineering knowledge, competencies and skills through: training, discussion with design dept team, attending trials and testing of lines under dispatch, visiting assembly shop and tool room, discussion with members of other depts. Like QA, service, purchase, etc.
Reporting HOD on day to day basis for the activities carried out, training needs, and discussion on current topics.
Follow all the ISO procedure and compliances.
To create 3D model as per TL instructions

Qualification

DME / BE – Mechanical

Skills Required

Team handling experience, SAP knowledge, Solid Edge, Solid works

Experience

6 to 8 years

Location

Rajkot

No. of Positions

1

Apply Now
Sr. Engineer/ Assistant Manager - Purchase - Rajkot
Job Title

Sr. Engineer/ Assistant Manager - Purchase

Department

Purchase

Job Description

Direct, monitor, control and report to General Manager - Materials for all Purchase activities to ensure that they are appropriately performed and employees engaged therein are motivated and trained to carry out their responsibilities to the required standards.
Develop and implement SOPs for departmental activities to ensure that all departmental functions operate smoothly as per the procedure & system.
Ensure that the team complies with organizational policies and procedures at all times through motivation, persuasion and providing clear directions & solutions whenever required.
To lead, guide and motivate a team of engineers and staff reporting to this position.
Procurement of items as per requirement, Production schedule & MD4C.
To ensure smooth functioning of Purchase Dept. in the close co-ordination of Planning, Design, QCA, Production and Service Dept.
Ensure that all components received from suppliers are as per specifications, bear proper identification & traceability, properly packed (with necessary preservatives) and with required documents (e.g. Challan, Invoice, Inspection report)
Forecast price and monitor & analyze market trends (e.g. prices of metal) to identify changes of balance in buyer-supplier power. Maintain rate contracts.
Ensure evaluation & re-evaluation of suppliers (wherever necessary) to ensure that they have defined system in place to deliver components as per our specification & schedule and they continuously upgrade themselves to remain competitive. All suppliers must ensure that all components are 100% checked before delivering it to us.
Maintain approved supplier database.
Ensure that all supplies are as per PO so that there is no difference of MIGO/MIRO. Support in reconciliation of supplier's ledger.
Coordinate with QA for rejections and take corrective actions at supplier's place to avoid recurrence. Obtain credit note for rejection/rework.
In case of any non-conformity observed during the inspection, ensure concession procedure is followed if part can be used without jeopardizing quality, safety and reliability.
In case of rework or rejection, ensure that actions should be taken within two working days.
Safe and secure movement of controlled copies of drawing. Old Drawings must be collected from suppliers after use or in case of revision.
Negotiations with suppliers and commercial aspects of purchase.
Daily monitor pending PR and Issue of purchase order for BO components.
To update HOD with Shortage list accordingly to production schedule daily.
Maintain register of rejection material received from Q.A. department.
Support in problem solving at Q table.
Develop, monitor & update skill matrix of the department.

Qualification

DME/ BE – Mechanical

Skills Required

SAP knowledge, mechanical purchase experience

Experience

4 to 6 years

Location

Rajkot

No. of Positions

1

Apply Now
Officer Dispatch - Rajkot
Job Title

Officer Dispatch

Department

Dispatch

Job Description

Plan complete outward activities (advance planning of packing materials, area, manpower, vehicle requirement etc.) related to dispatch.
To monitor effective utilization of man power, machines and material.
Prepare packing list machine wise.
Should have experience of SAP system.
Maintain dispatch planning schedule in advance.
Should have knowledge of various dimensions of machines and vehicles.
Should have knowledge of RTO rules and regulations.
In communication with different transporters for timely service.

Qualification

Any Graduate

Skills Required

Computer knowledge is must, packaging and machine dispatch experience.

Experience

2 to 3 years

Location

Rajkot

No. of Positions

1

Apply Now
We are here to add more Value to your Path
Submit Resume
Start your Dynamic Career with us
Internship
Professional internships are crucial to launching your career
Rajoo Engineers has decades of experience, a broad network, a wide range of internships and academic support to help you shape your future. Wide range of opportunities is available across the organization to suit nearly every academic major, area of interest or career goal. We offer opportunities to students pursuing careers in Engineering, Business administration, Accounts, HR, Production & IT. We offer a unique opportunity to focus on your interests and create a platform to launch your career.
---
The value Rajoo brings to interns
Not all internships are equally valuable. To get the maximum benefit, you need an internship that gives you substantive, résumé-enhancing experience in a respected organization. That's the kind of career-building activity you gain through an internship at Rajoo Engineers ltd.
---
Human Resource Management
Human Capital & Culture
Rajoo Engineering – People's Delight
Rajoo Engineers, to some, is the origin; to others, it is a journey and to still others, it is a destination. The common factor amongst all is that Rajoo Engineers continues to delight one and all at every stage.

The industry perceives Rajoo as a company which provides immense opportunities to learn, perform and grow. The unique approach of evolving and revolving job opportunities ensures that right capabilities of an individual are utilised across job functions ensuring highest level of job satisfaction to the employee and one of the highest return on investment for the company.

Management support is unrelenting and their easy accessibility and involvement in the minutest of details to address concerns are today setting standards in HR initiatives for similar sized companies. Unwilling to limit its thoughts within the organisation alone, the group connects with industry experts who continually advice the management on latest global practices for employee welfare.

Strong belief in the strength of people results in an ambience that ensures a healthy mind, healthy body and an enviable work culture. Being considered as 'Partners in Progress', every single individual at Rajoo is an important contributor to the growing human capital at Rajoo. With human capital bringing in centuries of man experience; on one side, processes are well defined and optimised; while on the other, the organisation remains nimble footed to quickly adapt to the changing market needs. A number of firsts to its credit is evidence to this approach.

Intrinsic to the Rajoo existence, are virtues of integrity and respect. Following a top-down approach, these attributes originate at the top, flow down to the employees, embrace suppliers and customers. Thus, Rajoo Engineers is today a respected company, a sought-after employer, a quality vendor and a revered customer; in short, a people's delight.