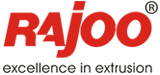 Procurement Management Process
Procurement Policy
The Purchasing Department of Rajoo Engineers Limited is striving for a long-term, close relationship with suppliers / sub-contractors in order to achieve maximum efficiency and quality. An open exchange of information and the willingness to cooperate are the key factors of our business policy.
---
Customer Satisfaction
At Rajoo Engineers Limited, the customer is in the focus of attention. He can contact us with any questions he may have when it comes to the production of flexible packaging. The needs and satisfaction of our customers form the basis of our purchasing policy. By joint efforts, we will be able to implement this policy and ensure the optimum in quality, functionality, and efficiency.
---
Suppliers
We need competent and innovative suppliers for long-term business relationship and their involvement already during the early phases of product development is an essential key to a fruitful cooperation.
---
Quality
For us quality means to offer to our customers efficient, innovative, and environmentally beneficial solutions to their needs and problems. Error prevention is one of our main objectives. The Rajoo Purchase Department is responsible for the quality of purchased parts and services and their compliance with the Rajoo quality standards.
---
Economic
efficiency We are aware that the future development of our business is dependent on our yields. We want to enhance the value of our company and provide job security. Yield orientation means for us that our action is geared towards lasting yields and reasonable costs. Our business policy is based on contract compliance and long-term cooperation, but on the other hand we demand excellent performance, adherence to delivery dates, high quality of parts and services and favorable conditions.
---
Safety and Environmental Protection
Environmental protection is rated high when we develop our machines. We are proud that our machines and equipment produce ecological packaging. For our machines and equipment and the manufacture thereof, we are seeking reliable, cost effective and environmentally friendly solutions.
---
Transparency
Purchase decisions are taken after thorough consideration of objective and comprehensible criteria. Selection of qualified suppliers, implementation of our policy and suppliers' performance rating - all this is done on the basis of standardized criteria and processes which stand out for their high transparency.
Terms & Conditions
Conditions of Purchase
Contractual Basis for Our Business Operations
Rajoo is a plastic extrusion machinery manufacturing company and coverage of the material purchases by contract is an absolute must with a view to quality assurance, optimized price / performance ratio and adherence to delivery dates.

Our Conditions of Purchase form the legal basis of our business activities in terms of purchase of goods and services of any kind whatsoever; at the same time, they guarantee maximum transparency of operations for our and our suppliers' benefit.

The Rajoo Conditions of Purchase are an integral part of our purchase orders and govern, among other things, the following:
Quotations and Ordered Goods
Prices and Payment Conditions
Delivery Time and Date
Material Defects
Product Liability
Property Rights
Provisions concerning secrecy are not included in our Conditions of Purchase and rights and obligations in this regard will be settled by secrecy agreements to be concluded between Rajoo and the supplier in case of need.
---

Product Line
Requirement
Professional Competence Through Commodity Grouping
The Rajoo Engineers Limited Purchase Department fulfill the requirements of components / parts / assemblies / sub-assemblies / ancillary items / consumables etc. for different product lines and spare supply.
FOILEX TM - Monolayer Blown Film Line
AQUAFLEX ® - Downward Extrusion Blown Film Line
MULTIFOIL ® - Multilayer Blown Film Line
PENTAFOIL ® - Five Layer Co-Extruded Blown Film Line
HEPTAFOIL ® - Seven Layer Co-Extruded Blown Film Line
MULTIFOIL ® - X - Cross Laminated Film
LAMEX ® - Extrusion Coating & Lamination Line
FOMEX TM - PS/PP/ABS/rPET/EVA Sheet Line
LAMiNA ® - PS/PE Foam Extrusion Line
LAMiNArPET ® - Multi Layer Twin Screw rPET Sheet Line
DISPOCON ® - Thermoforming & PS Foam Vacuum Forming Machine
DISPOCON® - MS - Multi-Station Thermoforming Machine
DRIPEX TM- Drip Irrigation Pipe Plant For Dripper Flat and Round Dripper
LABEX TM - Lab Equipment
FABREX TM - Spun Bond & Melt Blown Non - Woven Fabric Line
MASCON TM - Automatic N-95 Face Mask Making Machine
In addition to above their remains requirements of machine tools, tools and tackles, jigs, fixtures, measuring instruments, spare parts for existing machineries, consumables, electricals stationery, polymers as well as various services, civil work and maintenance contracts.

To ensure the necessary professional competence and commercial responsibility, the Rajoo Purchase Department has been divided into 5 groups made up of experienced purchase managers and co-coordinators.
Join Hands to grow together
Become a Supplier
We are one of the leading manufacturers of plastic extrusion machinery and our customers in all parts of the world are very demanding. We are consequently seeking efficient partners who work with us to increase and strengthen the competitiveness of our products through constant cost optimization and technical progress.
What we expect of our suppliers:
Supply Perfect Quality Products
Just in Time Delivery
Flexibility in Reacting to Changing Markets Needs
Contract compliance
Delivery of Complete Systems, Modules and Components
"Design to Cost" Cooperation
Innovative Ideas
Continuous Enhancement of the Supply Chain
Active Support of Cost-For-Value Analysis
Approval of the Rajoo's General Conditions of Purchase
Please fill the below form to Become a Supplier.